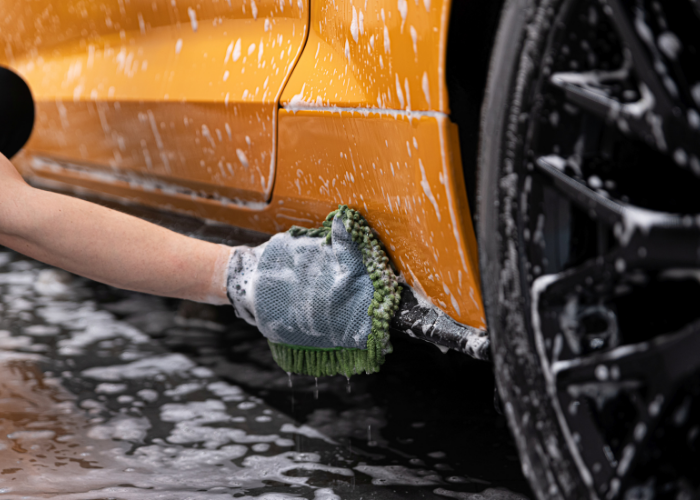 LEVEL 1 - Protection Detail
Our Level 1 detail thoroughly cleans and protects the exterior of your vehicle. It's a great way to keep your ride looking fresh, but will not correct any swirls or scratches in the paint.
The process begins with a foam bath and a gentle hand wash. Then the paint is treated to remove stuck-on contaminants (iron contaminants, road tar, tree sap etc).
A one step polish & wax is machine applied to add shine & protection to the paint. The exterior trim is hydrated & sealed with a silica spray, and the tires are shined to add the final touch.
With 3 month paint protection:
Small $150
Medium $175
Large $199 
With 1 year paint protection:
Small $225
Medium $250
Large $275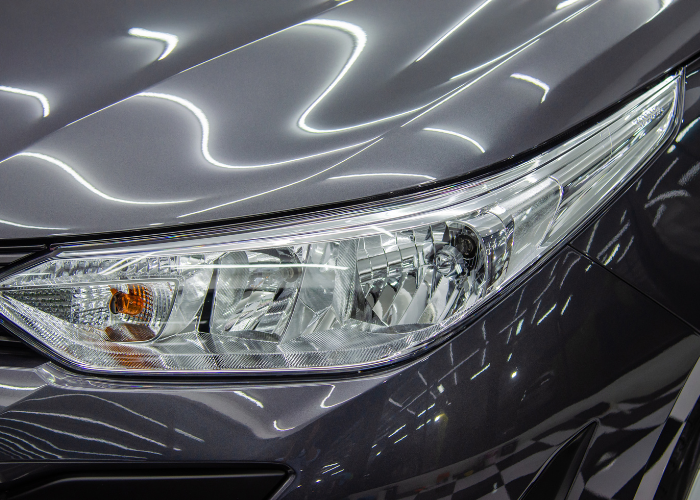 LEVEL 2 - Gloss + Protection detail
This is the perfect option for those who want to add high gloss to their paint and make it more visually appealing without breaking the bank.
We start by thoroughly washing & decontaminating the vehicle. The majority of our time in this detail is spent polishing the paint, which will remove light swirls & scratches and add optical clarity & depth-of-color to the paint. 
After polishing, the plastic trim is hydrated & sealed with a silica spray, tire shine is applied and windows are cleaned.
PRICES:
With 1 year paint sealant:
Small $499
Medium $599
Large $699
With 2+ year ceramic coating:
Small $899
Medium $999
Large $1,099
With 5+ year ceramic coating:
Small $1,299
Medium $1,399
Large $1,499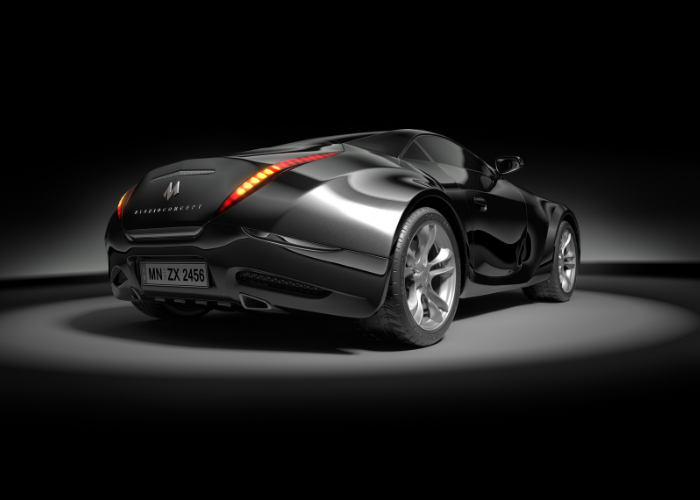 LEVEL 3 - Paint Correction & Ceramic Coating Detail
If you want a complete transformation to your paint, this detail is for you. 
Our goal is to remove 80-90% of defects through our multi-stage polishing process. Whether it's water etching, lots of swirl marks, or just neglected paint that has seen one too many automatic car washes (not good!), this is the solution to bring back healthy, swirl-free paint with unbelievable gloss.  
**Since there's an extensive amount of polishing done to the paint to bring it back to a near-perfect condition, a ceramic coating is highly suggested to protect your paint from the elements (and to add great gloss + make maintenance much easier).**
Prices:
With 1 year paint protection:
Small $899
Medium $999
Large $1099
With 2+ year ceramic coating:
Small: $1,299
Medium: $1,399
Large: $1,499
With 5+ year ceramic coating:
Small $1,699
Medium $1,799 
Large $1,899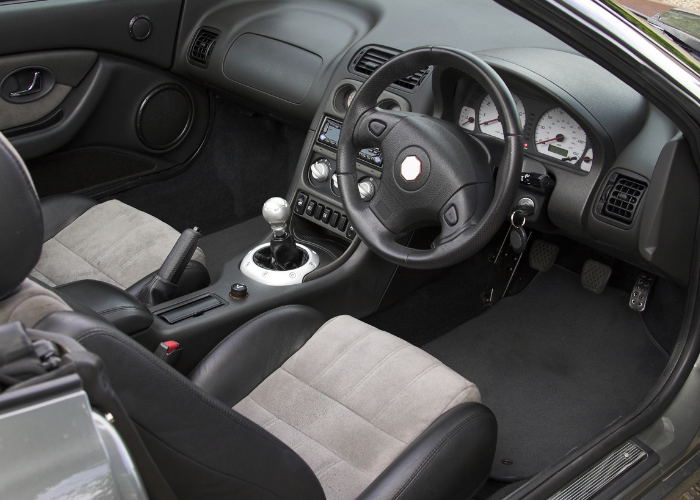 This is our baseline interior detail and is a great rejuvenation for light to medium soiled interiors. Carpets are blown out with compressed air to loosen up dirt trapped deep in the fibers then thoroughly vacuumed. The doors, dash, and console are properly cleaned & conditioned for a nice satin, non-greasy finish. Attention is dealt to cracks & crevices, and leather is gently cleaned with a ph neutral cleaner.
Prices:
1 row $125
2 row $150
3 row $175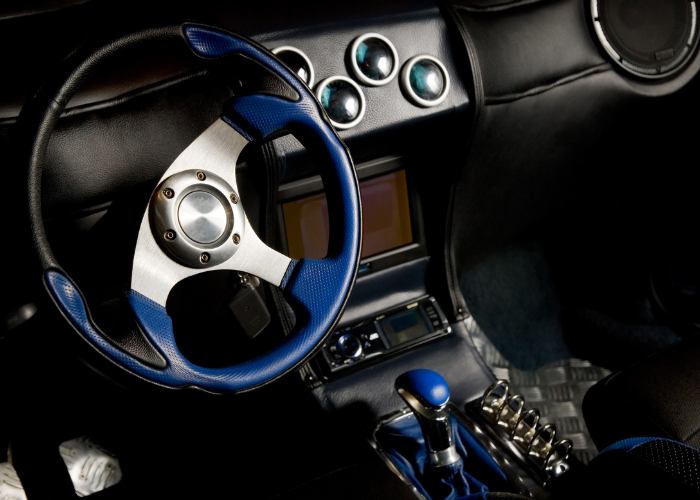 *most popular*
This is the most intensive interior cleaning service we offer. All stains are addressed with 3 different stain removers. Carpets are shampooed and deep-cleaned with a hot-water extractor. Cloth seats are shampooed or leather seats are cleaned with a pH-neutral leather cleaner and then nourished with a conditioner to make them soft and supple. Plastics are steam cleaned to remove built up grime then conditioned leaving them looking rejuvenated with a non-greasy feel. This service is great for an annual cleaning and will hit the "reset" button for your interior.
Prices:
1 row $225
2 row $250
3 row $275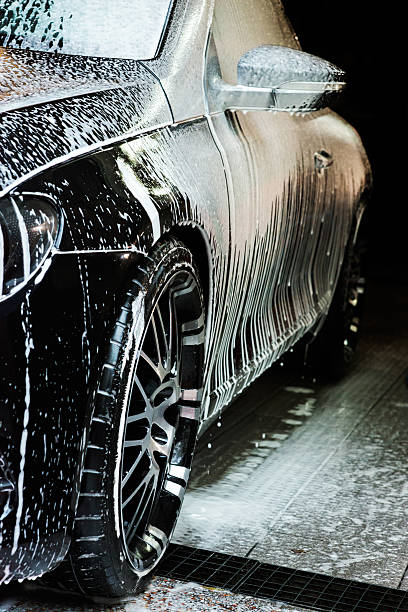 This package was created as a maintenance detail for those who have had a full detail in the last couple months. We're happy to perform this service on your vehicle if it hasn't, but to get the most out of this cleaning, we suggest at least going with our level 1 exterior & mini interior first. The exterior gets a foam bath & hand wash using proper methods & techniques to greatly reduce surface scratches. A light cleaning is done to tires & rims, a spray wax is applied to the paint, and the tires are dressed. The interior gets blown out with compressed air then vacuumed, plastics get wiped down, and glass is cleaned inside & out.
Prices:
Small $150
Medium $175
Large $199
*dog hair/sand/fecal matter/vomit will be an additional fee (to be agreed upon before service is performed). If the interior is extremely dirty, we will suggest a different service for you.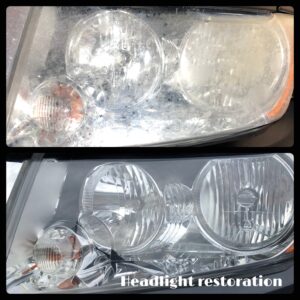 Headlight restoration w/ceramic coating: $149
Engine bay detail: $75
Emblem debadging: By quote
Rim Polishing: By quote